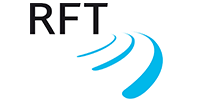 RFT Frischetechnik GmbH was established in the year 1996 and has more than 15 years of expertise in developing, installing and maintaining ultrasonic humidification systems for tailor-made applications in the fresh food sector (in particular retail). These systems are designed specifically for humidification of fresh products and are made from chemically polished stainless steel 316 L, so that no bacteria can settle and the device can be very easily cleaned. Due to the energy savings associated with RFT Frischetechnik GmbH systems, they are very well received by costumers. In addition to the ultrasonic humidifiers RFT Frischetechnik GmbH also designs and manufactures suitable water treatment systems and controlling units.
So far RFT Frischetechnik GmbH has installed more than 2,500 ultrasonic air humidifier systems in e.g. cold storage areas, ripening chambers, refrigerated display cases, and refrigerated or non-refrigerated displays. Their demonstrated competence in installing and maintaining these systems for a wide variety of customers from the fresh food sector have made them partner of choice at FRESH-DEMO being responsible for technology installations at the case study sites. Taking part in FRESH-DEMO offers RFT Frischetechnik GmbH the opportunity to gain firsthand practical experience in expanding their installation and maintenance services from small-scale applications in display areas or small storage rooms to transportation trucks, large cooling facilities and retail centers. The company can thus establish itself as a trusted installer of the FRESH-DEMO technology once it is on the market.
Main tasks in the project:
RFT Frischetechnik GmbH will support establishment of the overall design of the FRESH-DEMO prototypes, install the prototypes at the different case study sites (mechanical and electrical installations) and care for any necessary maintenance during the demonstration trials to ensure efficient operation. Furthermore, RFT Frischetechnik GmbH will be involved in the exploitation and dissemination activates.