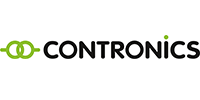 The SME Contronics Engineering BV, founded in 1981, develops and produces resource-efficient equipment to improve the freshness of foods and reduce occurring food waste. One of their key technologies is ultrasonic humidification, the first of which was developed in 1984 and successfully integrated in refrigeration cabinets. Since then, Contronics Engineering BV's development team – consisting of currently 8 staff members with specialist knowledge in humidification, adiabatic cooling, high frequency piezo technique, ozone purification, disinfection methodologies, and intelligent motor control – is continually working on improvements and innovative technology developments to bring new optimized products on the market. For example, with support of the EUREKA organisation in Brussels Contronics Engineering BV developed in 1999 the Sanifogger, a tremendous step forward in hygiene and durability. The company was awarded with the EUREKA Lynx Trophy in 2002 because of this innovation and commercial success. In the same year the fogging system for non-refrigerated fruit and vegetable displays was invented and introduced. Cooling was realised without energy consuming compressors saving ca. 70% on power consumption. Thus Contronics Engineering BV became a market leader in the field of humidifying technologies in Europe with more than 30 reliable distribution partners in the world, achieving a production of ca. 5,000 humidifiers per year. In 2013 Contronics Engineering BV was awarded the European Business Award in the category best European Business with a turnover <€25m.
Contronics Engineering BV's experience in developing leading market technologies for humidifying fresh products and preserving their hygienic standards explains the decision for them to conduct and lead the FRESH-DEMO project.
While Contronics Engineering BV has so far installed their humidification systems at supermarkets' display areas or small storage rooms, the idea of FRESH-DEMO is to adapt and demonstrate the market potential of this technology for its use along the entire post-harvest supply chain and to include additional features, such as the use of natural sanitizers for disinfection. Participating in the FRESH-DEMO project, Contronics Engineering BV expects to set up a new product line with the perspective of wider market penetration and potential worldwide market uptake, thereby maintaining its position as the market leader in humidification of fresh food. Furthermore, this project will improve Contronics Engineering BV's ability to conduct and lead applied research, expanding the network with practitioners and researchers in the field as well as serve its mission of developing and producing sustainable apparatus for a better living planet (Reducing the waste flow in the fresh food chain with 50% in 2050). The project is 100% in line with Contronics Engineering BV's innovation strategy to not only combine different technologies (e.g. sophisticated water technologies, controllers, humidification system, sanitation), but also to up-scale and bring these technology combination to new areas of application – through the collaboration with other experts in the field.
Main tasks in the project:
Contronics Engineering BV is the project coordinator of FRESH-DEMO and is responsible for the establishment of the different ultrasonic humidification units adapted to the respective case study requirements. Special attention will be brought to the compatibility of these systems with the natural sanitizers used. Besides the ultrasonic humidification units, Contronics Engineering BV will have a substantial role in establishing the entire FRESH-DEMO prototypes. Last but not least Contronics Engineering BV will be responsible for key exploitation activities to foster the market introduction of the FRESH-DEMO system.